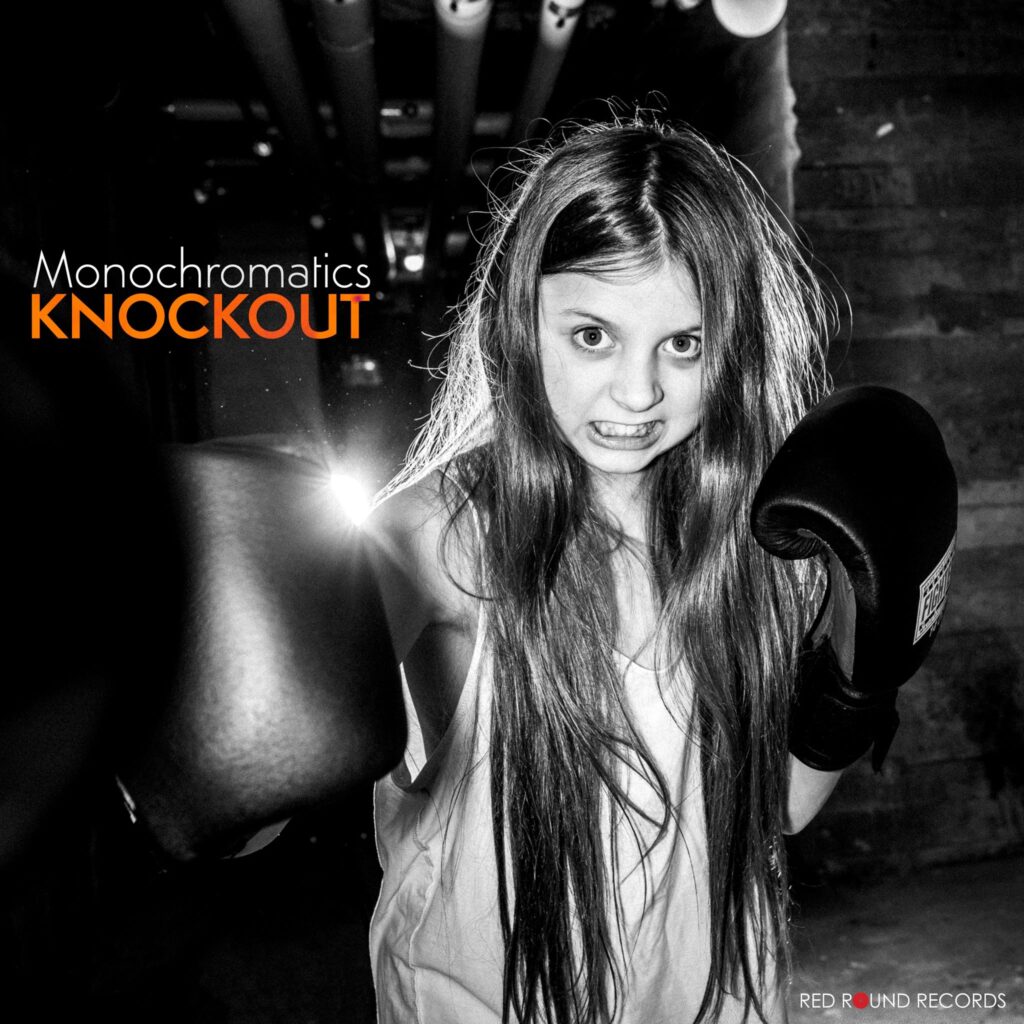 MONOCHROMATICS – Knockout!
Release 20 February 2020
Recorded May 2018
Label: Red Round Recordings

Hypnotic electric jazzrockimpro from Gothenburg

A gentle, powerful unit ready for improvisational adventures you didn't have a clue you wanted to join. Soundwawes beyond time and space. Pumping drums and frustrated guitars embraced by the sounds of heavenly analog harmonies. This is music where worlds collide into an obvious entity. No needs for more words or explanations, music speaks for itself and that is what Monochromatics is all about. Peace love and understanding!
Björklund/Lönnmyr/Augustsson are among the leading improvising musicians from Sweden and all have extensive credits and collaborations in a variety of genres. Here they meet to create something really special. Mind-blowing!
Musicians
John Lönnmyr – keyboards
Johan Björklund – drums
Anders Augustsson – guitars
Links