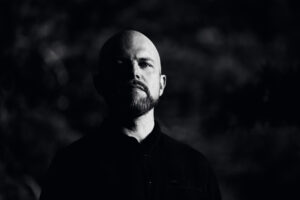 All since the day when the 11-year old version of me was exposed to my first live music experience of Bohus Bataljon (Bohuslän Big Band nowadays) I have been obsessed with drums and rhythms. And I will continue to be until I take my last breath…After 20+years work as a drummer/leader/composer in different bands and projects I have formed this outlet of artistic expression called Disturbance.
The first attempt started already in 2006 and resulted in the demo project/record "Manipulated" that never was released.
Until now I have to add, you can stream it online from 15 nov 2019 as a kind of teaser for my "real" release.
On this new release "Tribal Elektronix" (Release date 2 dec 2019) I have turned myself inside out and used a big part of my instrument collection located in my studio "Eternal Darkness" in Gothenburg. Inviting carefully selected friends has opened up new pathways both for them and myself. I am eternally grateful for their generous contributions to the music and I think you can hear the love and dedication put in from them. The project has had many artistic rules (set up by me) and one important has been that nobody got to prepare themselves, just create to what they heard in the headphones. To capture the fresh and really creative performances. And you know what? I think it turned out really good!
Please enjoy this sweet Disturbance called "Tribal Elektronix"
Johan Björklund – Gothenburg, november 2019
Musicians
Johan Björklund – drumset, percussion, african drums, gran cassa, handclaps, kalimba, electric guitar, electric bass, nordlead, korg m1, norddrum, programming, treatments, sampling, voice, growl
Thomas Gunillasson – electric guitar, ableton live remix
Mike Lloyd – trumpet
Dona Tarokh – voice
Farzaneh Moslehi – voice
Signe Björklund – voice
Erik Ivarsson – lapsteel
Håkan Hellquist – electric guitar
Anders Augustsson – electric guitar
Anna Bylund – voice
John Lönnmyr – fender rhodes
Carl Svensson – electric guitar
Kristofer Göransson – synth arpeggioator
Midaircondo (Lisen Rylander Löve & Lisa Nordström) – sample from live performance. Used with permission from the artists
Länkar